J's is proud to be one of the very few 'CERTIFIED Installers' for "ELT Easy Green" products of Green Roofs -Roofing and Green Walls.  (ELT Green Roofs & ELT Living Walls).  Distributed through Bright Green Technologies in the US, very few companies have qualified to be the Certified Installers for these products. (We are one of the first!)

Small custom environments or rooms, to large commercial - industrial locations, any space is possible.  Schools, hospitals, restaurants, museums, libraries, display areas, municipalities, city park buildings ...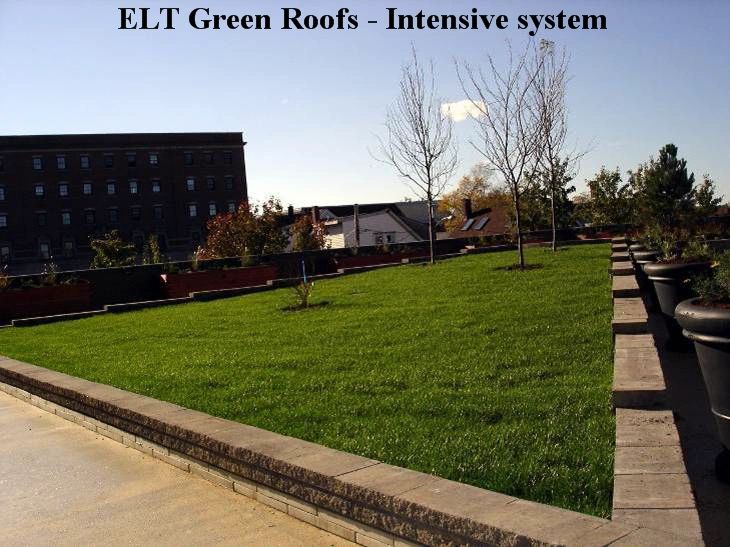 ---
ELT Green Roofs: "
Elevated Landscape Technologies (ELT) is a sustainable technology company. Our innovative new product ELT Easy Green™ makes it possible to green virtually any roof. By pre-growing our modular green roof system we remove nearly all of the barriers associated with conventional green roofing."


From simpler "Extensive" systems, possible with a minimal of 3" depths and 8-10lb/sq ft, to very "Intensive" systems that can incorporate walkways, trees and live loads.
---
Many cities and municipalities are now requiring construction projects to have a certain percentage of 'green' in them.  Or perhaps work towards a certain LEED score.  Please inquire to us about the different methods and levels of environmental construction that can be accomplished.

Please contact us with questions.